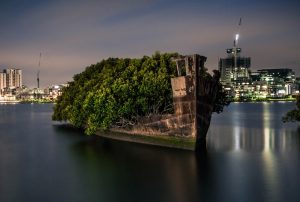 Australia is quite far from the rest of the world. However, this does not mean that this place is forgotten or unpopular with tourists. Of particular note, of course, is Sydney. We will not tell everyone the known facts about this city, just to remind you what it is. Yes, it is the largest city in Australia, the pearl of which is the opera house. But to really get to know the city, you need to look at it from the other side. After all, beaches, the famous bridge and skyscrapers are not the only puzzle pieces that can make a complete picture of this place. So get to know the city of Sydney! Continue reading →
We believe that people in the middle lane are lucky with the climate. You will think that we are joking or laughing at you, but this is absolutely serious. After all, we can catch a frosty day with a shining, dazzling sun, and incredible freshness, and smells of spring, and feel the warm embrace of summer. And finally, enjoy all the colors and gifts of autumn. Isn't it a miracle? But today we will tell about the completely opposite places of the planet. Places where it is always very hot and there is not even a hint of cold weather and snow. What are the hottest places on Earth? Continue reading →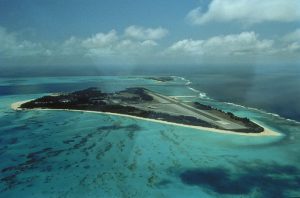 All over the world, special places have been preserved, the device of which a person does not violate (and cannot even do so if desired). Animals and plants are in their natural habitat. And they do not care about what is happening in the modern world. These areas of land or water are called reserves. We recommend to visit this untouched place at least once in life in order to feel the beauty of life and look at many things from the other side. Learn about the most beautiful and largest nature reserves in the world. Believe me, this is a separate wonderful universe that deserves attention. Continue reading →
Today, more than 600 active volcanoes are known to the planet. Active volcanoes for man – a great disaster. Tons of fiery lava heated to 1000 ° C are destroyed, everything in its path is turned into dust (remember how the city of Pompeii disappeared during the eruption of Vesuvius). Poisonous gases, hot stones, volcanic ash in the atmosphere, tsunamis in the ocean are all satellites of the eruptions.
Krakatau
Volcanoes are active and extinct. The latter are forever "asleep" mountains that do not pose a danger to the population. Continue reading →
We know, we know, rest in February is not the best idea. After all, winter is still outside the window, and you can enjoy the cold at home, moving by dashes from home to work. But, if you decide to go for a vacation in February, we offer you some wonderful European cities!
By the way, even a trip to warm countries does not guarantee you a full-fledged beach holiday. But on the other hand, this is a great opportunity to arrange a winter vacation. First of all, February is famous for the absence of an influx of tourists, which means no turmoil, queues and crowding. Continue reading →